The Dead Zone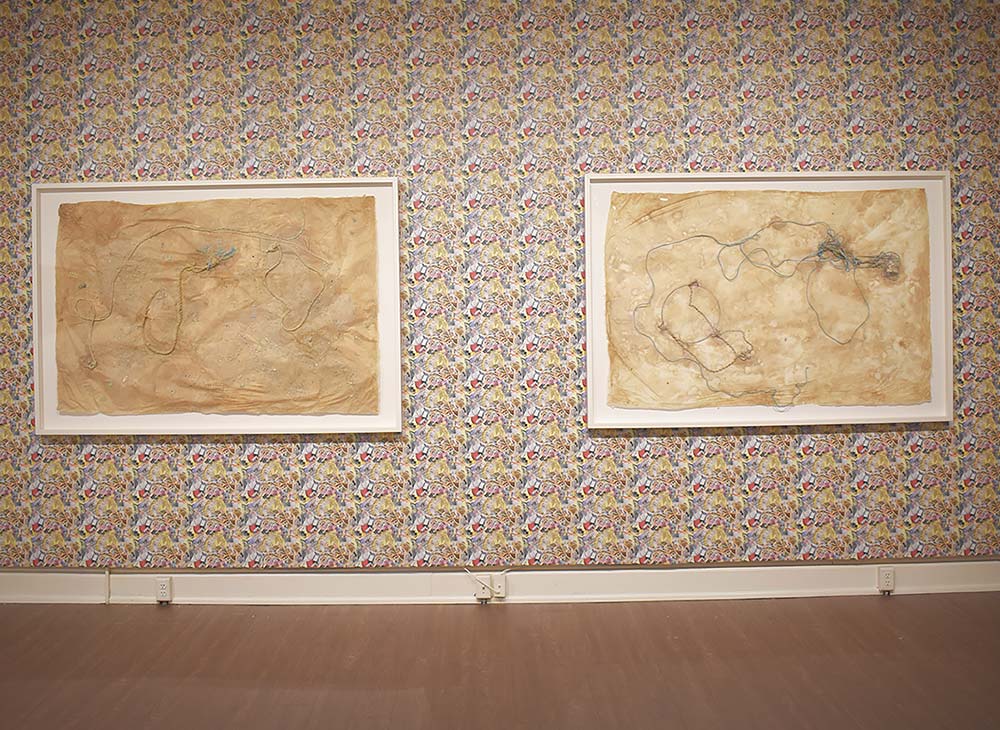 The Dead Zone 2012-2018
Approximately 120 ¼" x 271 ½"
Framed works each 50″ x 72″
Handmade paper, detritus, wallpaper designed by the artist.
The installation consists of a wall paper designed by the artist that is made up of detritus that was photographed and gathered in the Gulf of Mexico for The Gulf Project. The size of the wall paper can vary based on the size of the wall. The two framed works were done on site and consist of detritus "frozen and catalogued" by encasing in paper pulp.
Exhibitions:
Meadows Museum, Shreveport, LA
Pyramid Hill Sculpture Park and Museum, Hamilton, OH