Hurricane Drawings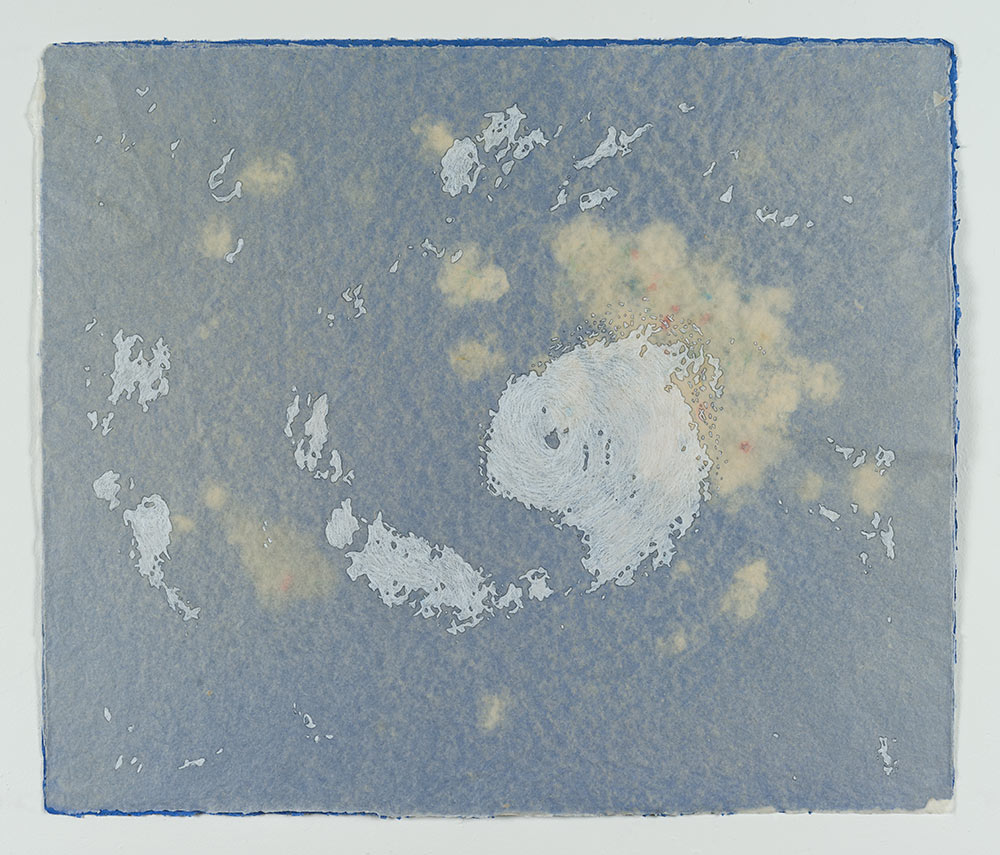 Hurricane Drawings 2010
There are 5 drawings in the series. Each piece is 24″ x 27″ x 1″ and mounted to wood.
The drawings are layers of handmade paper with pulp painting and drawing and informed by the 2005 hurricane season.
The 2005 Atlantic hurricane season was previously the most active Atlantic hurricane season on record until the record was surpassed in 2020.
Exhibitions: Your Existence is Not Unlike My Own 2010 Hear the Ocean Sobbing (part of the wall installation) Cotuit Center for the Arts, Cotuit, MA 2019