Hear the Ocean Sobbing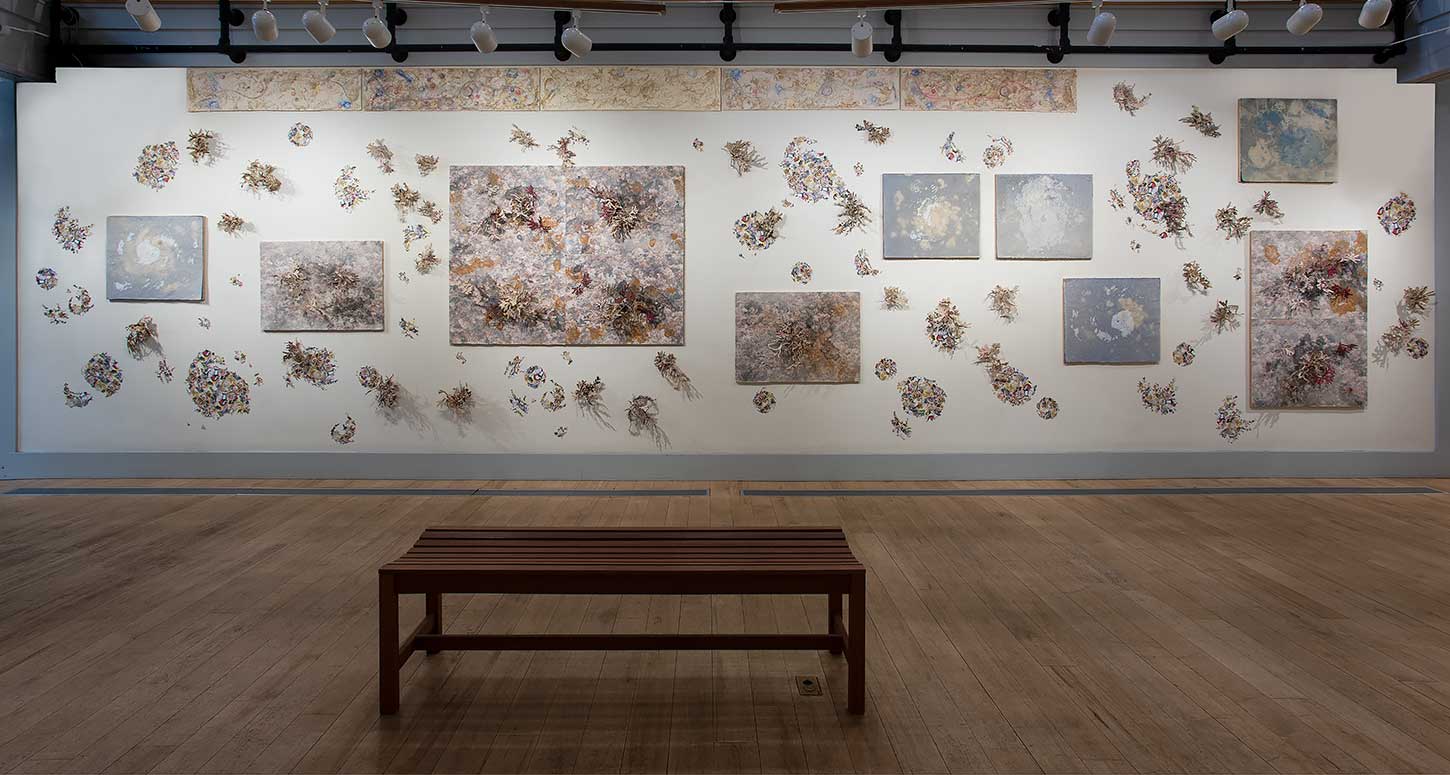 Installation: Hear the Ocean Sobbing 2019
11' x 32' (132" x 384") size variable
The installation is a composite of various components that contribute to or are a result of climate change, Hurricane Drawings, invasive algae in Hull Cove and bottle caps and plastic detritus By the Sea. Hurricane shapes cut out of vinyl wallpaper made from a photograph of detritus I collected on the gulf coast.
Hurricane Drawings 2010
#1 #2 #3 #4 #5
Made up of individual components
Hull Cove 2019
#1 #2 #3 #4 #5 #6 #7 #8
Digital print, handmade paper, laser cut steel
By the Sea 2019
#1 #2 #3 #4 #5
Cast handmade paper
Hand-cut wall paper stickers designed by the artist of trash collected from the beach in Louisiana.
The shapes are from the hurricanes of 2005.