Absolut Vodka Billboard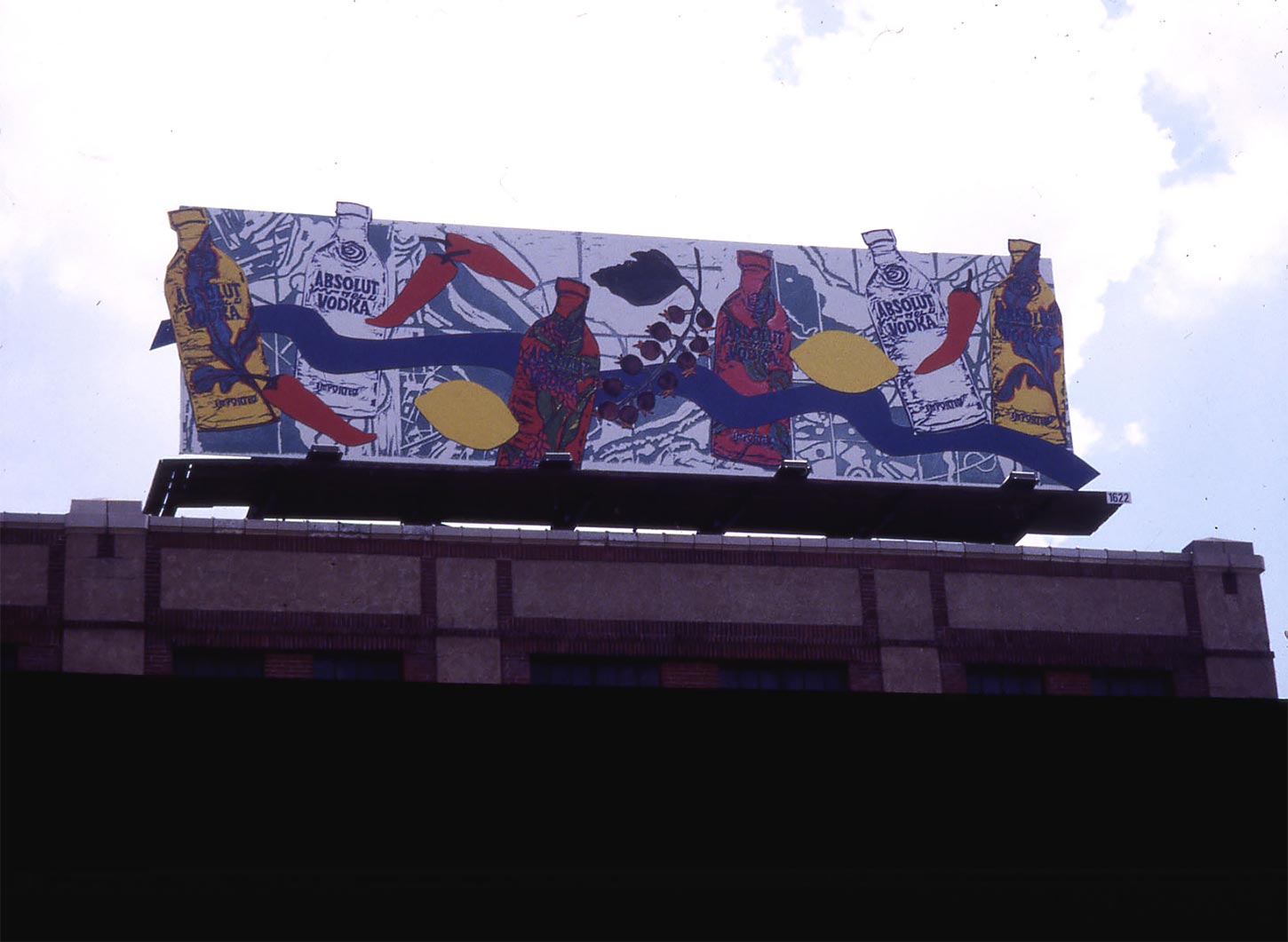 ABSOLUT BILLBOARD St Louis 1995
Hall's design depicts Absolut Vodka bottles as buoys floating on the water surrounded by boldly colored lemons, black currents and red peppers, representative of Absolut's flavored vodkas.  A recurring theme in Hall's work involved events that happen in or around water and the strong use of color. The billboard was created from a linoleum cut designed by the artist.
Absolut's commitment to the arts began in 1985 with the commission of artist Andy Warhol's depiction of the Absolut Vodka bottle. The program has gone on to include an exhilarating range of works by more than 450 artists. These artists have received a national showcase for their work in a time of declining support for arts programs across the United States.
Original Artwork in the collection of V & S Vin and Spirit, Aktiebolag, Sweden.